---
USMNT 90 minutes away from Copa America berth; Brazil could be in World Cup qualifying trouble vs. Argentina
Hello! The last few days of the international break are packed with some hotly anticipated fixtures so to set the tone for a new week, I'm Pardeep Cattry.
Footy fix
All times U.S./Eastern

Monday, Nov. 20


Concacaf Nations League: Trinidad and Tobago vs. USMNT, 7 p.m.

TNT
Tuesday, Nov. 21


World Cup qualifying: Brazil vs. Argentina, 7:30 p.m.

Telemundo
  The Forward Line

USMNT roster takes another hit
The U.S. men's national team heads into the second leg of the Concacaf Nations League quarterfinals with a 3-0 advantage over Trinidad and Tobago — but without Weston McKennie. He exited the squad on Saturday with an ankle injury, something head coach Gregg Berhalter said was bothering the midfielder all week long. It means Berhalter will have to tinker with his lineup yet again after adjusting for life without the injured Christian Pulisic, Tim Weah, and Johnny Cardoso, but the head coach does not plan to experiment with his team tonight.
Berhalter: "For us, it's looking at our personnel. Who do we have that can best fit the needs of the game and what we're looking for in this match? And we'll base it on profile, who we have and who do we have after that because we know we're going to need to make some substitutions in this game and as you've seen in the last game, the substitutions make a big impact and we want to carry that through to this match as well."
The vacant lineup spot arguably sets up for Lennard Maloney to start his first game for the national team. The Heidenheim midfielder earned his first cap in the team's 4-0 win over Ghana last month and though it's still early days for him at the international level, Charlie Davies believes he could be a good fit tonight.
Davies: "He plays in the Bundesliga. There's no better place to insert him now, to get him a taste of Concacaf, give him a taste of what this team looks like, how you build out of the back, how do you play against a team that's inferior to you. There's no risk. This is only a reward for Lennard Maloney. … He's more of a defensive-minded midfielder so in that way, you can attack with more players in the midfield and have him sit with the two center backs and you have your outside backs flying forward and you lock down the central part of the field with three players and that's all you need against this Tinidad and Tobago side."
Sponsored by Paramount+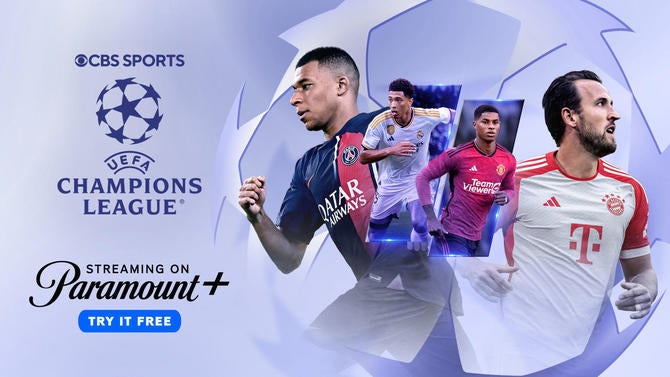 Midfield Link Play

Return of a rivalry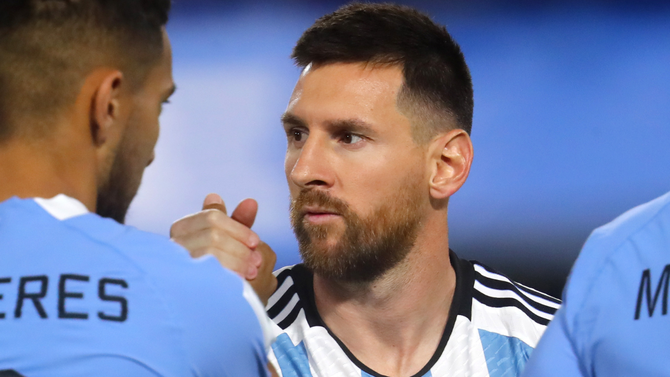 The international break ends with a bang tomorrow, when Brazil hosts Argentina in a high-stakes World Cup qualifier. Both sides are coming off losses — Brazil was outdone by Colombia, while Argentina's perfect streak was ended by Uruguay — and are no doubt eager to bounce back against a rival.
The Selecao enter the matchup with a depleted roster, which could make things an uphill battle. Brazil were already missing Neymar, Richarlison, Casemiro, and Ederson to injuries but added Vinicius Junior to the list on Thursday after he suffered a thigh issue. There's also room for improvement in Brazil's performance against Colombia, in which they dominated in possession but Colombia outshot them 23 to 12. Rodrygo and Gabriel Martinelli, who scored Brazil's lone goal on Thursday, will likely be tasked with leading that reversal.
As for Argentina, the onus will be on the reigning champions to prove that their loss to Uruguay was a one-off rather than a sign of trouble. Though Argentina were the dominant side, a front three starring Lionel Messi, Julian Alvarez, and Nicolas Gonzalez was limited to just three shots on goal. They remain atop the CONMEBOL World Cup qualifying standings and are still five points ahead of Brazil, but could relinquish top spot at this early stage of the campaign if they drop points and Uruguay or Colombia pounce on the opening.
  Top Stories

USWNT roster drop: A new-look USWNT will play in the year-end friendlies against China, which interim head coach Twila Kilgore will take charge of as the wait for Emma Hayes begins.
Gavi tears ACL: Spain and Barcelona midfielder Gavi will undergo surgery after tearing his ACL in Spain's win over Georgia yesterday, setting him up for a long spell on the sidelines.

NWSL free agency: Stay in the loop with our free agency tracker as the window opens today for 75 players around the league including Crystal Dunn and Rose Lavelle, and freshen up on whatever alternative allocation money is after some was exchanged in a trade last week.

A star is born: 17-year-old Warren Zaire-Emery was the star of France's 14-0 demolition of Gibraltar, showcasing yet again why he's becoming an important player for club and country.

Nations League check in: Here's a look at each team's status ahead of the conclusion of the Concacaf Nations League quarterfinals, including a recap on Mexico's loss to Honduras that could see the Gold Cup winners miss out on the semifinals.

"Great underdog story": Next Goal Wins director Taika Waititi joined Morning Footy ahead of the film's release to talk about the underdog story of American Samoa's men's national team and why the movie will resonate with everyone.
  The Back Line

Best bets
Concacaf Nations League: Trinidad and Tobago vs. USMNT, Monday, 7 p.m.
THE PICK: USMNT to win 2-0 (+460) — The U.S. may have left things late on Thursday, but the dominant side won that day and will likely do so again tonight despite the worsening injury crisis for Berhalter's side.
CONMEBOL World Cup qualifying: Brazil vs. Argentina, 7:30 p.m.

THE PICK: Teams to draw (+200) — Both are coming off losses and Brazil is dealing with an injury crisis, but the hosts have yet to lose at home during this qualifying campaign, which could allow them to keep things level against an Argentina team that is still the continent's most dominant side.
What's on CBS Sports Golazo Network

 Morning Footy (Weekdays 8-10 a.m.): Hosts Susannah Collins, Charlie Davies, Nico Cantor and Alexis Guerreros help fans get their day started on the network's flagship morning show with highlights, interviews and the biggest soccer storylines. Morning Footy is also available in podcast form, so you'll never have to miss an episode.
 Box 2 Box (Weekday afternoons): The news-driven show quickly recaps all the latest headlines from around the world with panelists previewing the top matchups of the day. Catch Box 2 Box on CBS Sports Golazo Network on the CBS Sports app, PlutoTV and Paramount+. 
3⃣ Attacking Third (Monday, Wednesday and Friday evening): The leading women's soccer podcast and social brand is now a live studio show. Just because the NWSL season is over doesn't mean that our coverage of the women's game is going anywhere. Our analysts will be breaking down the USWNT. NWSL offseason and European domestic season all winter long.
 Kickin' It (Tuesday, 7 p.m.): CBS Sports Golazo Network's new unfiltered interview show returns Tuesday Hosted by Kate Abdo, Clint Dempsey, Mo Edu and Charlie Davies, the group chat candidly with the biggest names from the Beautiful Game and share their stories from on and off the pitch. 
 Scoreline (Daily): Scoreline is the newest place for fans to catch up on all the biggest news and results impacting global football, match highlights from the top soccer competitions and all the can't-miss goals from the day's action, starting Thursday and airing seven days a week.

 How to watch: CBS Sports Golazo Network is a free 24/7 channel exclusively dedicated to offering unparalleled coverage of all the top soccer competitions worldwide. You can stream for free on the CBS Sports app, Pluto TV and Paramount+.
The post USMNT 90 minutes away from Copa America berth; Brazil could be in World Cup qualifying trouble vs. Argentina first appeared on CBS Sports.
---
Reader's opinions
---