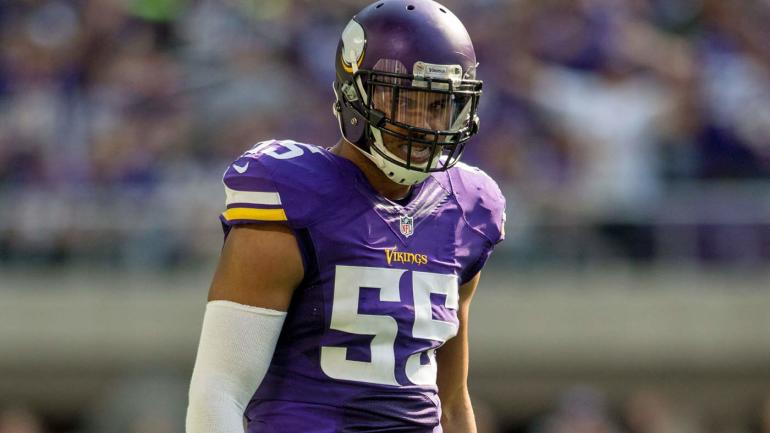 Getty Images
Injuries are part of life in the NFL, even if they're no fun. And plenty of teams have already seen physical ailments affect their early-season performance. Just look at Washington, which called upon backup quarterback Taylor Heinicke to kick off Week 2 after Ryan Fitzpatrick went down with a hip injury in the opener. As we look ahead to this weekend's action, which teams are missing key starters? Which ones are relatively healthy? We've got you covered with a full rundown.
Find below full, final injury reports for every team going into Week 2:
Excited for the biggest NFL schedule in history? Follow along on the CBS Sports app and get the latest insights from our team of NFL insiders, plus news from our team of experts, as well as data insights on every player. If you already have the CBS Sports app, make sure to favorite the your favorite team so you don't miss a thing!
Whether it's Andy Dalton or Justin Fields or a little bit of both in Windy City (all indications are that Dalton will remain QB1, with Fields getting an increased gadget role), the Bears are sporting some concerning injuries on both sides of the ball. Peters was brought in to be the top left tackle but hasn't been consistently healthy for years. Both Mooney and Goodwin, meanwhile, are the Bears' top speed options at pass catcher.
Saints: TBA
Panthers: None
Raiders: TBA
Steelers: TBA
Minnesota is beat up on the defensive side of the ball after falling to the Bengals in Week 1. Barr hasn't played since early in 2020, but Kendricks, in particular, would represent a notable loss at the heart of the unit. Griffen, meanwhile, who was injured in a car crash Thursday, is set to be replaced up front with Stephen Weatherly and Patrick Jones II.
Cowboys: TBA
Chargers: TBA